A standalone website for a larger shop to promote one of their top sellers

What The Client Wanted
Our existing client D.R. Harris & Co approached us and asked if we could develop a website for one of their most popular products. They wanted the website to purvey the history of the product and also to provide suggestions on what could be done with the product.
On top of this the client wanted the website to convert users and direct them to the main website for purchase of the product.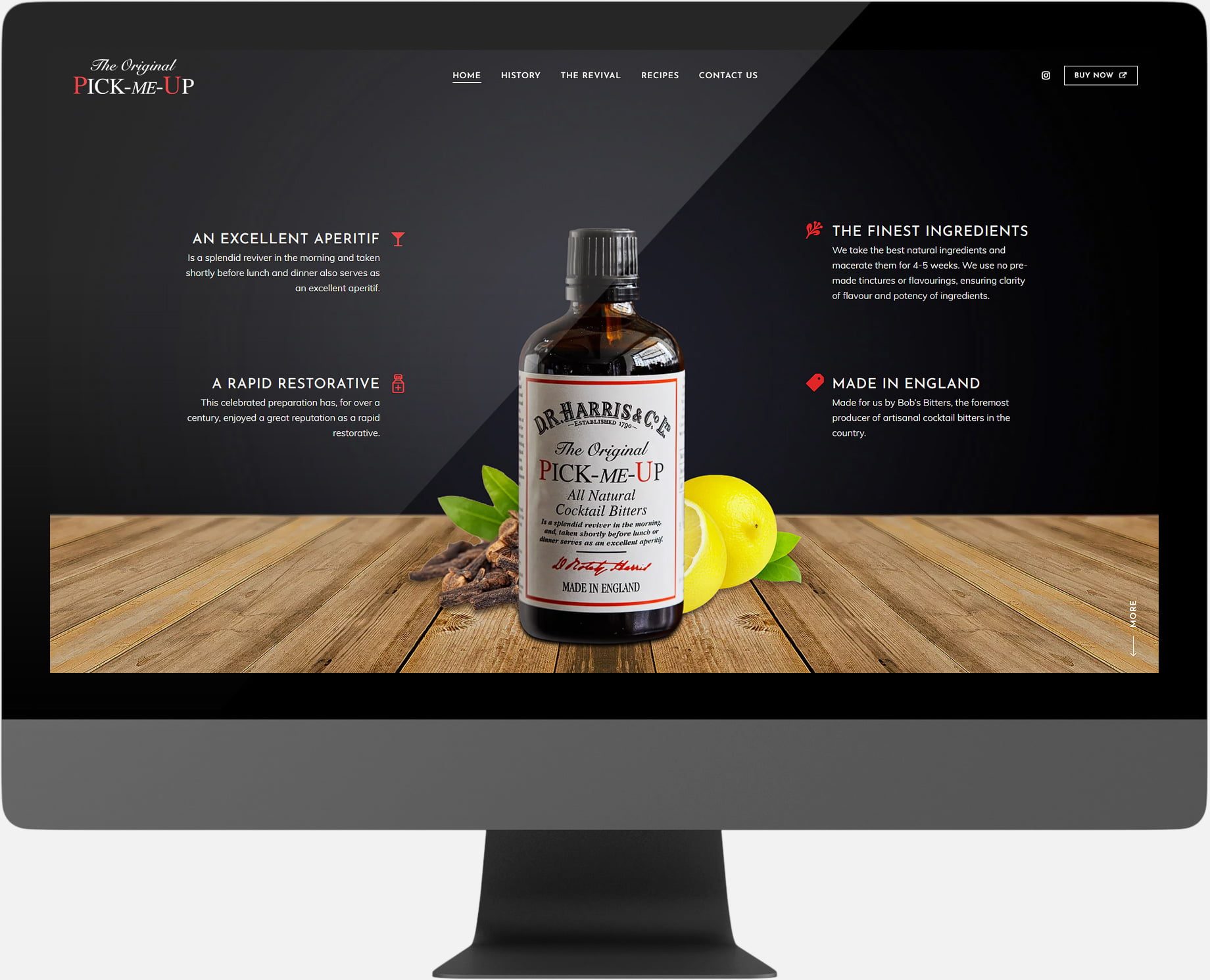 How We Solved It
We developed a one page website to ensure all of the content was fully loaded on the initial page, making the experience more continuous and fluid for the user.
The client provided some amazing illustration and images which really helped us bring the website to life, so we used these to their full extent with an entire page slideshow at the top.
To help convert visitors we introduced a sticky header to ensure the "Buy Now" button was always available to the user.
We have worked with John and Joe in one way or another for well over 10 years and we have always been impressed by their creativity, speed and professionalism. They are proactive in suggesting useful changes and always act quickly whenever anything needs updating or tweaking. Very fair and transparent with their time and pricing. I would happily recommend them to anyone.
The Original Pick Me Up
Julian Moore - Head of Sales and Marketing
Can we help you with a similar project? Get in touch
"*" indicates required fields