Local landscape gardener we helped bloom!
What the Client Wanted
Sam, the owner of Beetlestone's, reached out to us as he wanted to improve his companies online presence.
As a fast-growing business, they had outgrown their self-built website that was not only proving difficult to manage but was also poorly reflecting their company ethos and the level of their services. It was far from the digital showcase they needed to engage their target audience, and it did little to inspire trust or drive conversions. They felt it was outdated, inefficient, and not representative of the high-quality services they provide.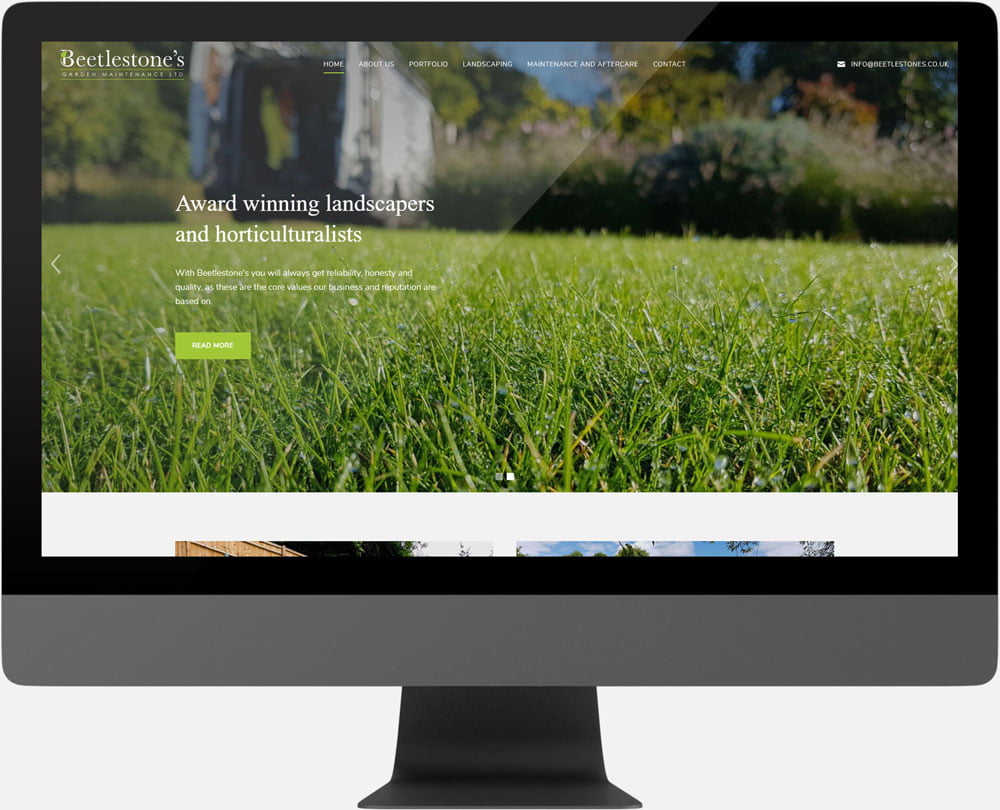 How We Solved It
We sat down with Sam and discussed his target audience and what they would expect to see. Luckily Sam had some fantastic images showing his past work so we decided to to use these front and center.
We worked with Sam and his team to pull together the content for the site and develop a WordPress website that now allows his team to easily manage their portfolio and more accurately represents the high level of service they can offer. We have provided full training to Sam and his team and continue to work closely with them to update the site.
Can we help you with a similar project? Get in touch
"*" indicates required fields