Helping Rocket Paye shoot for the moon
What the Client Wanted
Alex and the team came to us with an outdated website that didn't show off all of the services they offer. It also required clients to fill in their application forms via a third party provider in order to communicate with their CRM. They asked us to step in and see what we could do.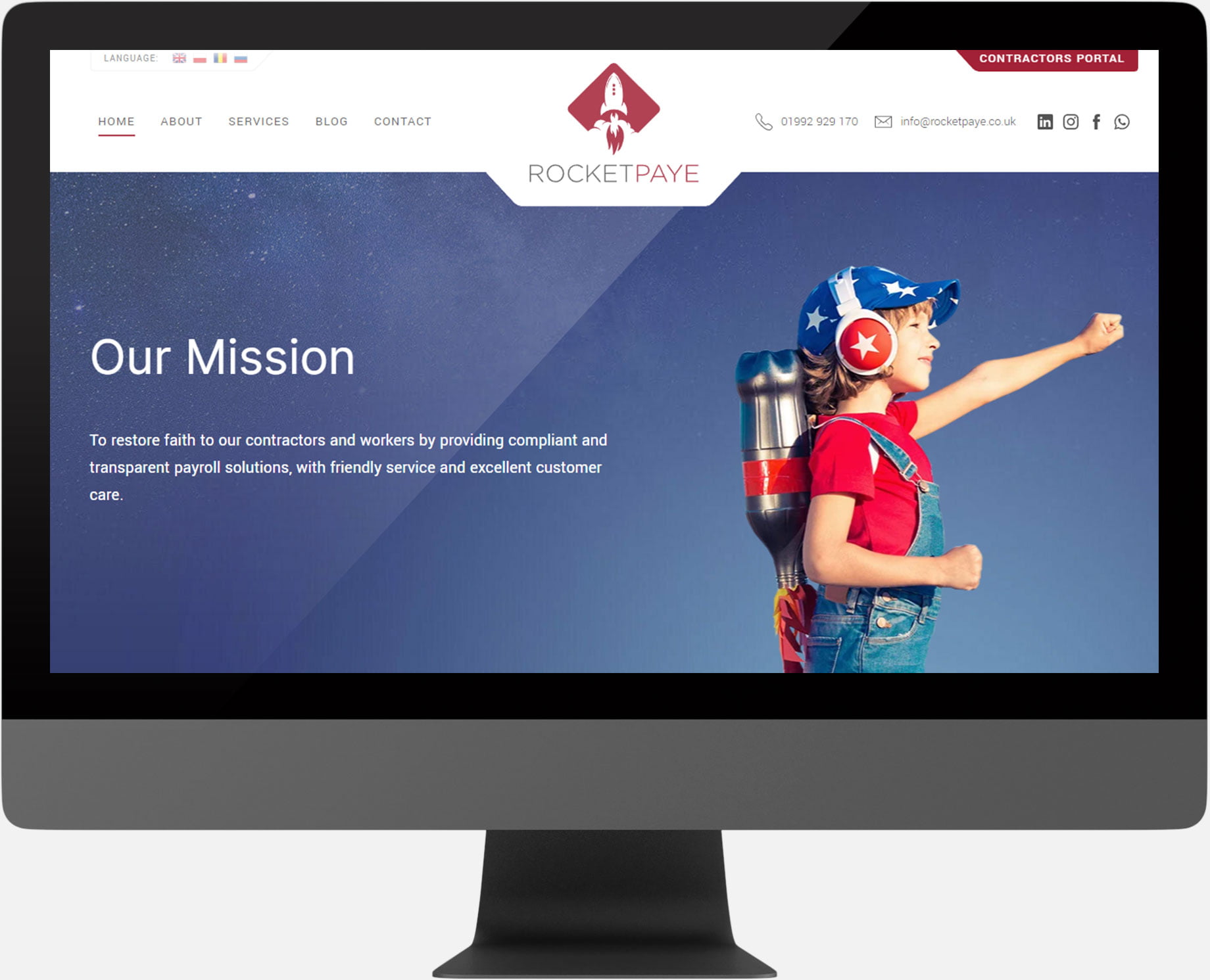 How We Solved It
We developed a custom designed WordPress website that allows users to easily view and explore more information on their services.  By using their striking logo and some evocative imagery, the website engages users and leads them through the processes of exploring Rocket Paye's offerings.
We coded a system to collect contractors registration details and seamlessly transmit this information to their CRM via the API.
Thank you very much for what you've produced, it's way above what I expected. Everybody's in agreement both in the office and other people I've shown so far that it's spot-on in terms of what we need. It's targeted to who we want it to, it's clean, it flows, everything that's interactive works, it's perfect! Thank you seriously for what you've done, thank you.
Rocket Paye
Alex Hough
Can we help you with a similar project? Get in touch
"*" indicates required fields