Beautiful B&B in the Kent countryside with a website to match

What The Client Wanted
The client approached us from a recommended she received and asked if we could produce a website for her stunning B&B. She wanted a website that would showcase the property, available rooms and later on allow for online bookings.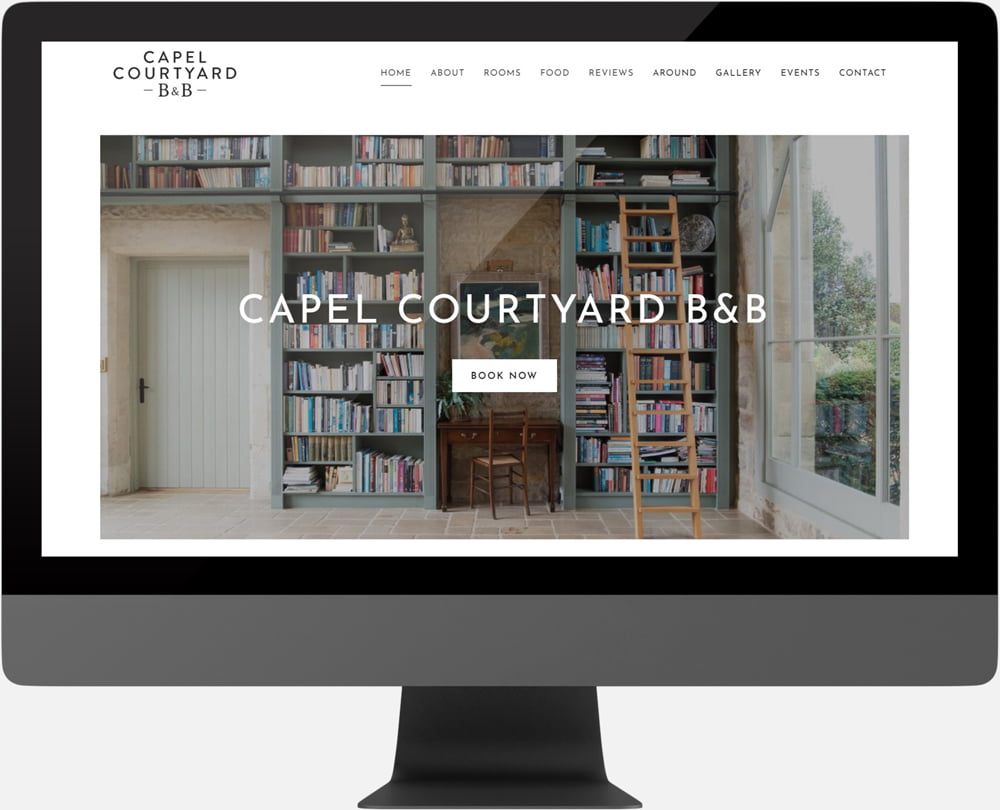 How We Solved It
We went to meet the client and were immediately struck with how photogenic the property was. With his in mind, we went with a very simple design for the site to help the photos jump off the page. We also used sans-serif and serif fonts together to illustrate the "old meets new" aspects of the property.
As with all our websites, we developed it in WordPress which means that once the client is ready to accept online bookings we can very easily add the functionality for them.
EngineRoom designed and produced an excellent bed and breakfast website for us. John and Joe were extremely professional and helpful throughout the process and we were delighted with the result. We were recommended by our neighbour who had also used them and had a similar experience. I cant recommend highly enough. I have been told on several occasions it's the best website people have ever seen! So must be good x
Capel Courtyard
Georgina Stewart - Owner
Can we help you with a similar project? Get in touch
"*" indicates required fields