Transforming their digital presence, as they transform business processes!
What the Client Wanted
ILG have several differnt solutions that they leverage to offer businesses to help improve their processes. So our brief was to showcase the systems on a single website and to quickly get across what it was that ILG were offering.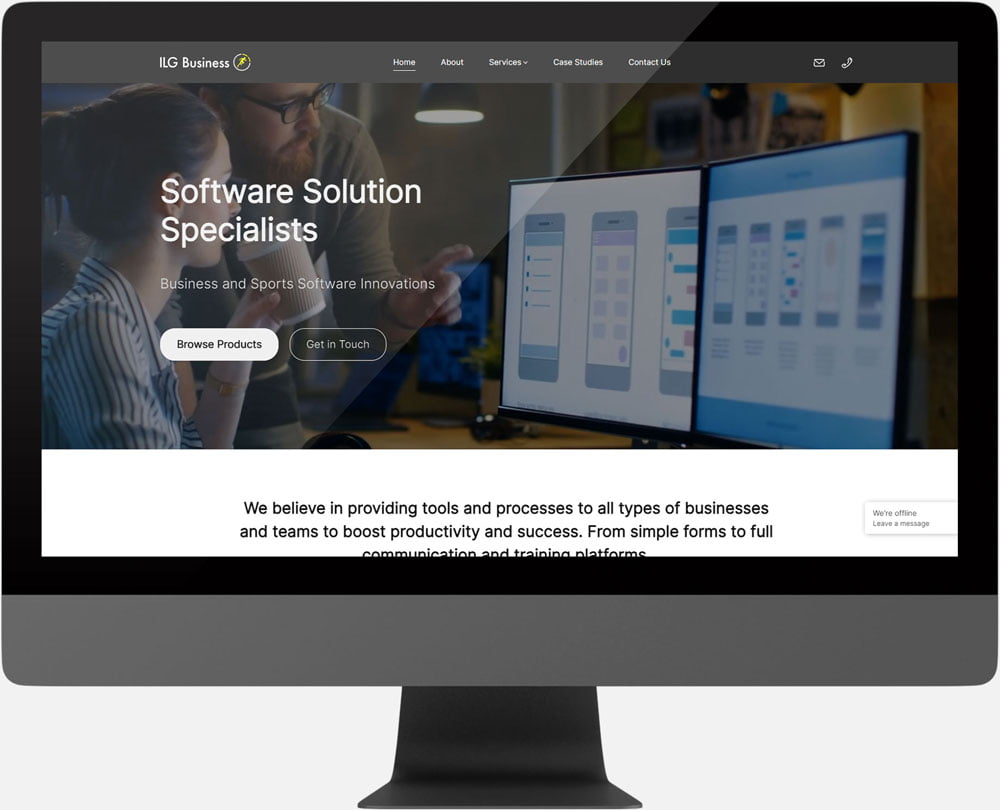 How We Solved It
We developed a landing page per solution and although each page follows a similar content structure we used the key brand colours and imagery to make the differnt pages standout and match the solution in question.
We used key CTA (Call to Action) banners throughout the website to help increase the conversion rate of the website. To further increase the conversion rate we have also integrated a live chat solution on the website. Meaning that customers can talk in real time to the team at ILG to answer any sale queries they might have.
To help ensure that the website performs well from not only a conversion but also a performance perspective the site was hand designed and coded by our team of experts here at EngineRoom.
Can we help you with a similar project? Get in touch
"*" indicates required fields