Contents
Introduction
As a website owner, you understand the importance of website SEO to attract more visitors and improve search engine rankings. This is where RankMath, a powerful WordPress plugin, can assist you. However, with two versions of RankMath available, it can be tough to decide which one to choose. In this article, we'll compare RankMath Pro and RankMath Standard to help you determine the right option for your website.
If you don't know what SEO is, it stands for "Search Engine Optimization." It refers to the practice of optimizing your website to rank higher in search engine results pages, such as Google. The higher your website ranks in search results, the more likely users are to visit your site. SEO involves a variety of tactics, such as optimizing content for specific keywords, creating sitemaps, adding meta tags and descriptions, and much more. The ultimate goal of website SEO is to improve the quality and quantity of traffic to your website, resulting in higher engagement and more conversions. With RankMath, you can easily improve your website's SEO and take the first step towards achieving better search engine rankings.
What is RankMath?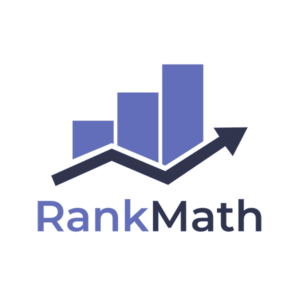 RankMath is a comprehensive SEO plugin that offers a user-friendly interface, making it easy to manage and optimize your website's SEO. Its simple setup process allows you to quickly configure your website for SEO with minimal effort. Moreover, RankMath comes equipped with powerful features such as the ability to optimize individual pages and posts, optimize your website for local SEO, and a 404 monitor that helps you identify and fix broken links. With RankMath, you'll have everything you need to improve your website's search engine rankings and attract more visitors to your site.
RankMath Pro vs RankMath Standard
RankMath offers two versions: the free version known as RankMath Standard, and the paid version known as RankMath Pro. Both versions provide powerful SEO tools, but the Pro version offers additional features and functionalities that are not available in the Standard version.
RankMath Pro:
Advanced Google Analytics integration
Advanced Schema Generator
Advanced WooCommerce SEO
Advanced Redirections
Advanced Local SEO
Advanced SEO Analysis Tool
RankMath Standard:
Optimize your content for specific keywords
Add meta tags and descriptions
Create XML sitemaps
Setup breadcrumbs
Which one is right for your website SEO?
When deciding which version of RankMath to use, it's important to take into account the specific needs of your website as well as your budget. If you're looking to take your SEO efforts to the next level, then RankMath Pro is the way to go. With the Pro version, you'll have access to advanced features and functionalities that can help to further optimize your website's SEO performance.
One of the key benefits of RankMath Pro is the ability to optimize an unlimited number of keywords. This means you can create custom metadata and optimize your content for as many keywords as you need without any restrictions. Additionally, the Pro version offers advanced schema markup options, including support for local SEO and WooCommerce, which can help to boost your website's visibility in search results.
Another feature exclusive to RankMath Pro is the ability to perform a detailed SEO analysis of your entire website, including identifying and fixing any technical SEO issues. This can save you time and resources in the long run by ensuring that your website is always running at peak performance.
On the other hand, if you're just getting started with SEO and don't need access to advanced features, RankMath Standard is a great option that provides all the basic SEO tools you need to get started. With RankMath Standard, you'll still have access to features such as keyword optimization, content analysis, and customizable meta tags, which can help improve your website's search engine visibility.
Conclusion
RankMath is a powerful WordPress plugin that can help you optimize your website for search engines. Whether you choose RankMath Pro or RankMath Standard, you'll have access to powerful SEO tools that can help you improve your website's search engine rankings.
If you need any help or advice with using RankMath or optimizing your website for search engines, our team at EngineRoom is here to assist you. We offer web development services that can help you achieve your website goals.
Contact us today to learn more about our services and how we can help you.