Google My Business (GMB) is a must-have free Google feature that helps customers find you on local searches and gives you more visibility online. If your business has a physical address then GMB really is a must. It costs you absolutely nothing, its quick and easy to sort and it will help drive more customers to you. It really is a no brainer.
How does it work?
Imagine you're in a new place and you want to find somewhere to eat out. You might Google 'local pizza restaurants' for example. Near the top of the Search Engine Results Page (SERP) are the GMB listings with info on where to find the business, what it does, opening hours info and even reviews. And there's always a link to their website too. You know what we're talking about – you'll have seen these listings loads of times. These are Google My Business.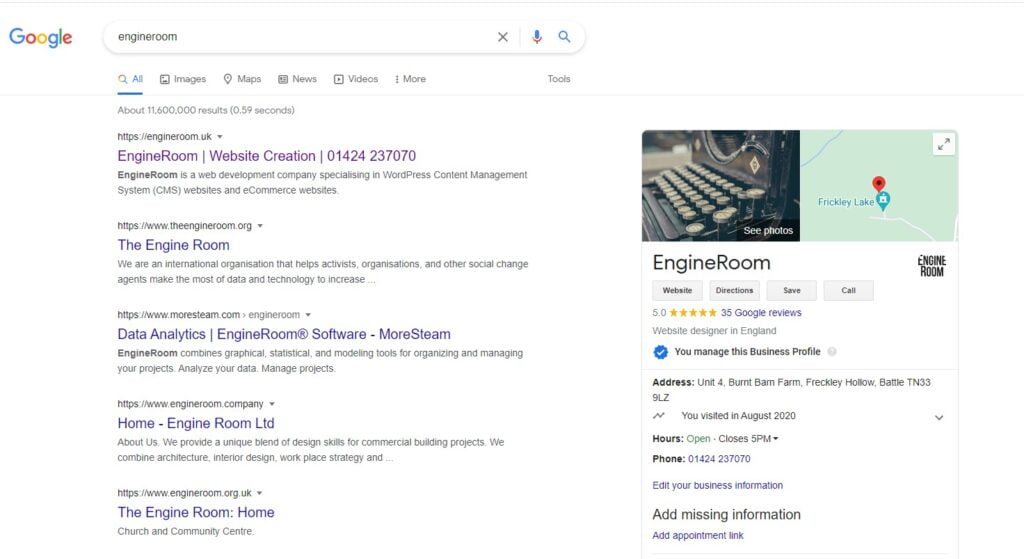 Are there SEO benefits to being on Google My Business?
Yes there are plenty. Here's just a few for starters:
Get good reviews from customers and you'll get even more footfall to your website. Nothing beats a five-star review for encouraging customers to click through to your site or give you a ring.
Registering with GMB also puts you on Google Maps. GMB is often the biggest factor in ranking well on Google Maps and local listings.
Your GMB profile lists lots of info about you so customers can learn plenty of useful detail before visiting your site. Think of it as a sort of pre-homepage which will increase the chances of potential customers clicking through to your website.
GMB gives you lots of helpful insights via the reporting tool which will give you information on which queries are being searched for, where customers view your listing and how customers are interacting with your business. This can all lead to you better optimizing your online presence and converting even more customers.
Anything I should do to make my GMB listing stand out?
Go for strong, crisp images that really show off what you do. Make sure you write some good blurb about what you offer customers and the benefits to them. Keep your details up to date and include all your information. If your business has more than one location then remember to make a GMB for each one.
So what are you waiting for?
If you're not already on GMB then it's time you got it sorted – its free, easy to set up and it should help drive new local customers to your business. If you'd like help setting up your GMB then please get in touch with us at EngineRoom anytime.