A minimalist ecommerce website to tell the story of the products.

What The Client Wanted
Amly Botanicals are based on a organic farm in the heart of the English countryside and their products are produced using pure silver-rich spring water from the farm itself. They wanted an ecommerce website that conveyed this and helped showcase their stunning photography. It was also important that the website details all of the product information including the star ingredients.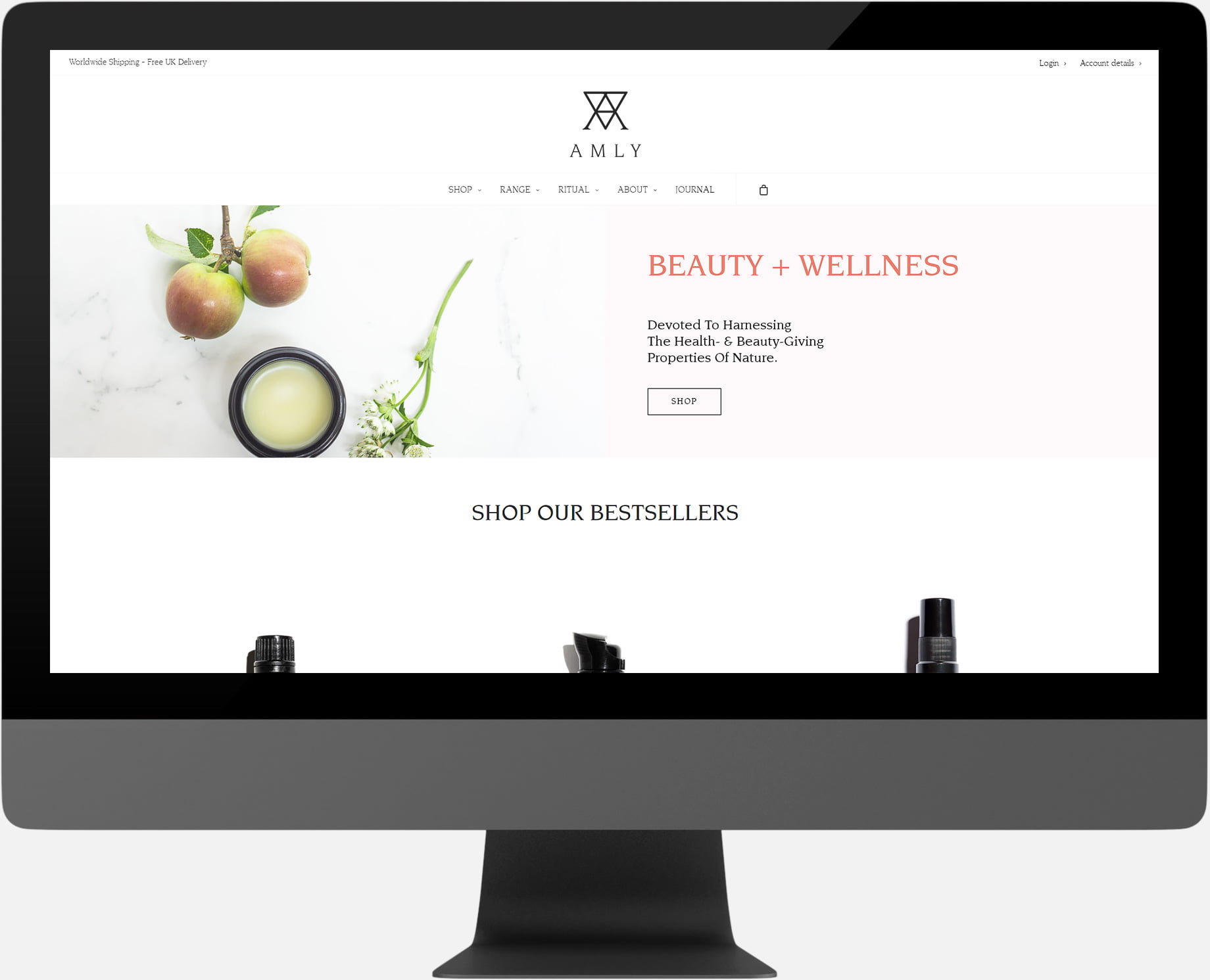 How We Delivered It
By using a clean design and utilising white space we allowed the images and key messages to show through. This also had the effect of making the website extremely effective at leading users from the homepage to the product purchase. We worked closely with Amy Botanicals to develop landing pages for each of their ranges, allowing them to add specific images and text to each one. This has the result in not only making each category feel tailored to the products being shown, but also informing the customer on the purchase they are making.
To allow the client to highlight star ingredients, we developed a simple system within WordPress for them to add new ingredients and associate them with multiple products with ease. This, paired with the beautiful illustrations the client had commissioned, resulted in a not only a great customer resource but several keyword rich pages to aid SEO.
John and Joe are a brilliant duo to work with. They are very quick to respond, polite and helpful. Their highly competitive and transparent pricing structure means we can be super flexible with website updates as well as plan online marketing spend effectively. Highly recommended.
Amly Botanicals
Lisa Smallpeice - Owner
Can we help you with a similar project? Get in touch
"*" indicates required fields